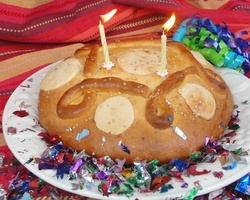 We would like to thank all of our loyal customers for their support over the past 2 years in helping AntiguaFC.com grow at a steady pace.
Our store is one of a kind. We have ventured to offer products that can not be found on any other Website. We strive to provide our customers products of high quality.
The presentation of our products is also something that we attach great importance and time to. We want our customers  to open their packages and immediately feel transported to Guatemala.
We are proud to know that our products have helped many parents make their children aware of their roots and rich culture.
Through our products and services our customers have received a little piece of Guatemala at home.
Above all, our store, with the help of our customers, has indirectly helped many Guatemalan families in  providing them with certain resources to lead a decent life.
Our goal is to continue the good work keeping in mind that our customers come first.